Slow Cooker Tomato Sauce
Hello, fall!!
Here in Vancouver, the rain has set in, sending me off on a flurry of digging out my rain boots, long pants and sweaters.
Kitcheny thoughts turn to comfort food: soup, pie, anything made with apples or pumpkin. Yep, it's the time of the year when you want things that are warm, nourishing, and that make you feel hugged from the inside.
I love this recipe, because it's good for so many things. Once you've made it, you can freeze it, can it, or keep it in your fridge for a couple of weeks. It's good with so many things: pasta, as a base to swim some arancini in, in a lasagna, or, if you're gluten-free, tossed with spaghetti squash.
Additionally, because it happens in the slow cooker, it's dead easy. It's cooking the way it should be: simple, fresh ingredients combined and simmered together for a long time. Love.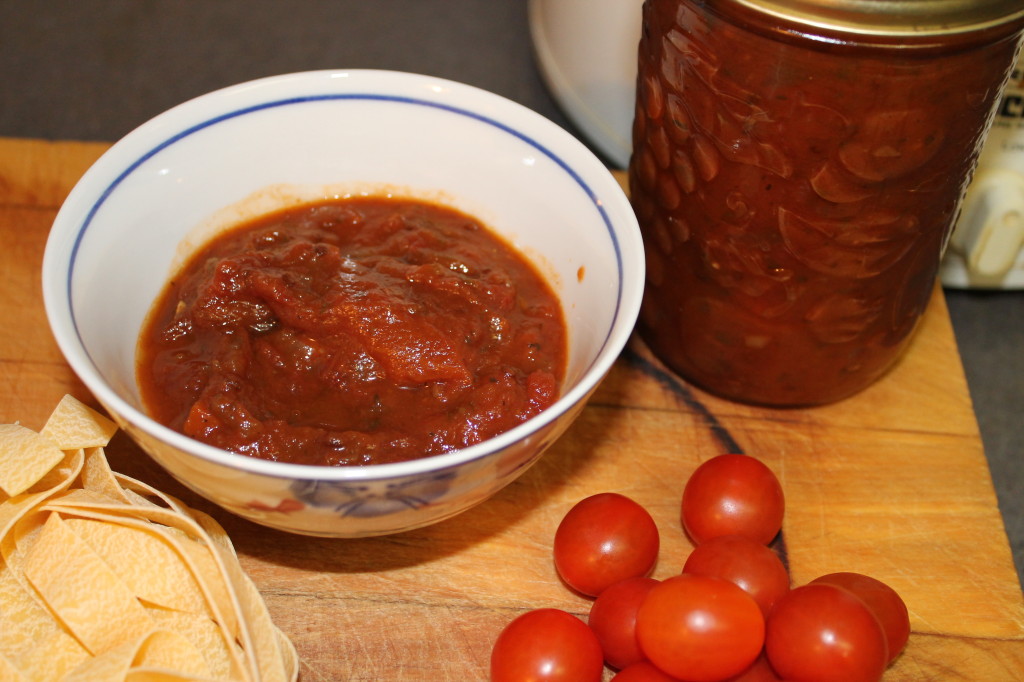 Bonus: kids love it. In fact, a 9-year-old recently said this was the best pasta sauce she'd ever had. And she doesn't even belong to me. High praise indeed.
Slow Cooker Tomato Sauce
2 large cans diced tomatoes
2 small ribs of celery, or one large
1 medium carrot
1 medium onion
1-2 tbsp sugar
5-6 cloves garlic
salt & pepper to taste
herbs: oregano, parsley, basil, bay (whatever you have on hand, ideally fresh)
Method:
In a frying pan, over medium heat, put a couple tablespoons of oil. Add your well-diced carrot, celery and onion. This is called mirepoix, and it's the base of a lot of recipes. Allow them to slowly cook out over low-medium heat, 10-15 minutes, until soft. Add the garlic and stir well, until it's fragrant.
Deglaze the pan with a bit of red wine if you like.
Add the carrot/celery/onion/garlic to the crock pot along with the two cans of tomatoes (not drained, everything straight in). Stir well, and then cook on low for 6-8 hours.
During the last hour or so of cooking, add your fresh herbs and adjust the seasonings to taste.
Allow to cool for a bit, then scoop half of the sauce out into a blender and puree it, and then add it back in and mix it all up well together. You could also use an immersion blender for this step. I like my sauce still a little chunky, so I don't like to puree everything.
---
---