Rose Merry Tea-Ni [Holiday Cocktail]
Well, kids, it's one month to Christmas. As usual, I am woefully unprepared.
I promised my offspring in… oh, July? that this year for Chirstmas, he's be getting the new NES Classic game system. You see, even though he's 13, he's really into stuff I was into at 13, like Mario Brothers. The problem is; these game systems are really popular since they came out earlier this month, and finding one has been impossible.
What's a girl to do? Drink.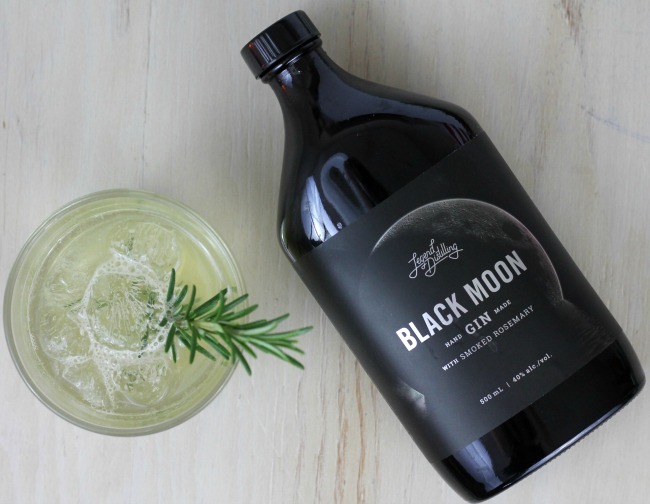 My friend Chantal is a rep for a great local artisan distillery out of Naramata called Legend Distilling. They do some really interesting and different spirits, like a spiked coffee, vodkas infused with sour cherry or other berries, and gin. This gin caught my eye, because it's nothing I've ever seen before: it's infused with smoked rosemary.
Now, to me, smoked rosemary gin just hollers to be part of a holiday cocktail. Something a little floral, something a little earthy…
Whenever I go to visit Chantal in Victoria, one of my must-stops is always the Silk Road Tea company on the edge of Chinatown. I love it there. They have teas, essential oils, kitchy kitcheny stuff, and natural skin care, and, happily, they just opened up a store on W 4th, so I no longer have to take a ferry to get there.
One of my favorite teas of theirs is Sour Cherry. It's a green tea that smells like spring when the cherry blossoms are out. For some reason, I thought these two things, the gin and the tea, would make a nice holiday cocktail, and it turns out, I was right.
The floral perfume of the cherry green tea goes really nicely with the juniper notes in the gin. The rosemary adds a warmth, and makes the whole thing smell like Christmas.
By the way, the name I have to credit to my pal Fred Armstrong. I did a live FB video the other day, making the cocktail, and asked my friends for name suggestions. There were some great ones.
Here's a lovely cocktail to serve at your Christmas party or your open house this year. And cross your fingers Santa can get his hands on one of those game systems…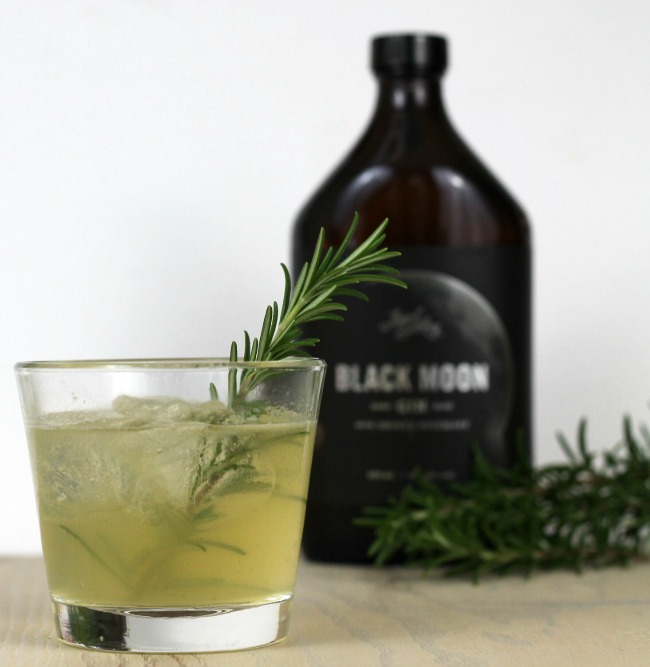 Rose Merry-Tea-Ni [Holiday Cocktail]
Ingredients
ice
1 oz strong brewed Sour Cherry Green Tea
1 cup sugar
1/2 cup water
2 limes
frozen cranberries and fresh sprigs of rosemary for garnish
Method
In a small saucepan over medium heat, place the water and the sugar. Using a vegetable peeler, take strips of rind off of the limes, and add them to the water and sugar. Allow the whole thing to come to a boil and simmer for a few minutes, until the sugar is entirely dissolved. Remove from heat. Cut the two limes in half and juice them into the sugar syrup, stir well, and then strain out the lime peels. Ideally compete this step earlier so the syrup has a chance to cool completely.
To make the martini: fill a cocktail shaker with about 6-8 ice cubes. Pour in 1 ½ oz Black Moon Smoked Rosemary Gin, then the tea, then add 3/4 oz of the sweet-sour syrup. Shake well for about 30 seconds, until the outside of the martini shaker is very cold.
Pour the drink into a cocktail glass. You can strain out some of the ice if you like, but I like to keep a little in there. Garnish with a sprig of fresh rosemary and a couple frozen cranberries and serve immediately.
Save
---
---