Fall Cocktail: Bourbon Rosemary Sour
It's September. I've been loving beautiful chilled white wines all summer, but when the weather starts to change in the next few weeks and get colder, I'll switch back to big, bold reds like shirazes, malbecs or pinot noirs. I also love a warming fall cocktail. Bourbon is warming any time of the year, and I've chosen to pair it here with a woody, earthy, fall herb, rosemary. Rosemary is a strong herb, and it easily stands up to potatoes, roast chicken, and earthy mushrooms. It also stands up to, and pairs quite nicely with, Bourbon.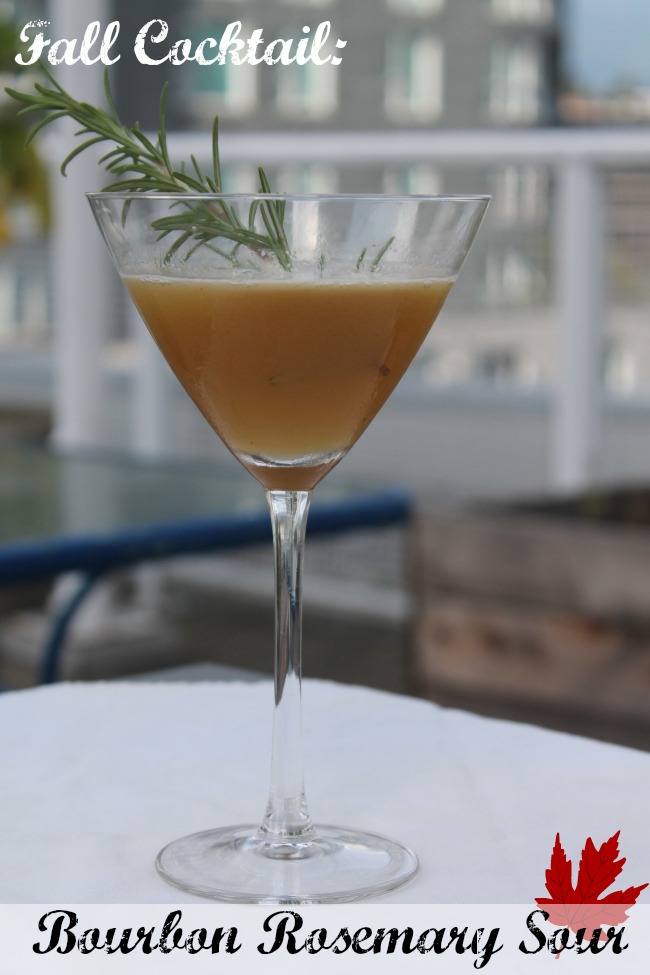 I have tons of Rosemary right now. It's the end of summer, and it's been happily sprouting all over the place. I'll dry some for the winter, but it's so hardy, it'll withstand our wimpy Vancouver (read: rain) winter, no problem. So. Here you go. A simple, warming fall cocktail.
Bourbon Rosemary Sour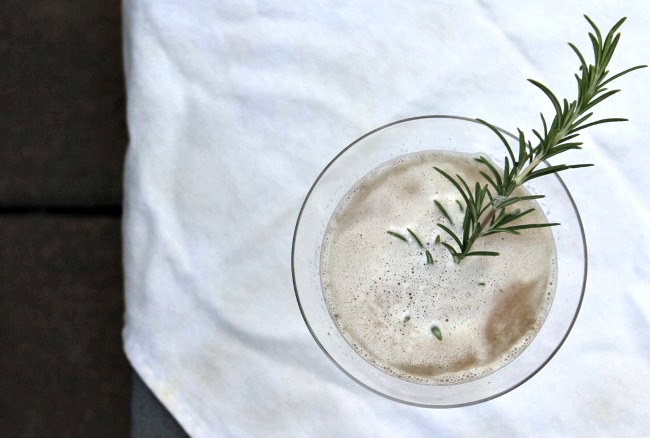 Ingredients:
1.5 oz Bourbon
1 oz freshly-squeezed lime juice
3/4 oz rosemary simple syrup (follows)
rosemary sprig for garnish
cocktail shaker
ice
Method:
For the rosemary simple syrup: take 3 sprigs of rosemary, and crush them up into the bottom of a small saucepan. Crushing the leaves helps to release the oils in the rosemary. On top of this, place 1/2 cup of sugar and 1 cup of water. Bring to a boil, and allow to boil (not hard, but not simmering, either) for about 3-5 minutes. Remove from the heat, and allow to sit for another 1/2 hour. Strain into a glass container. It is now ready for use.
For the cocktail: In a cocktail shaker, half-filled with ice, place the bourbon, lime, and simple syrup. Shake well for about 15-30 seconds. Strain into a martini glass and garnish with a fresh sprig of rosemary.
Looking for more recipes like this? Every Friday, Lover.ly publishes cocktail how-tos! Check it out.
---
---