Aquafabulous!: 100+ Egg-Free Vegan Recipes Using Aquafaba (Bean Water)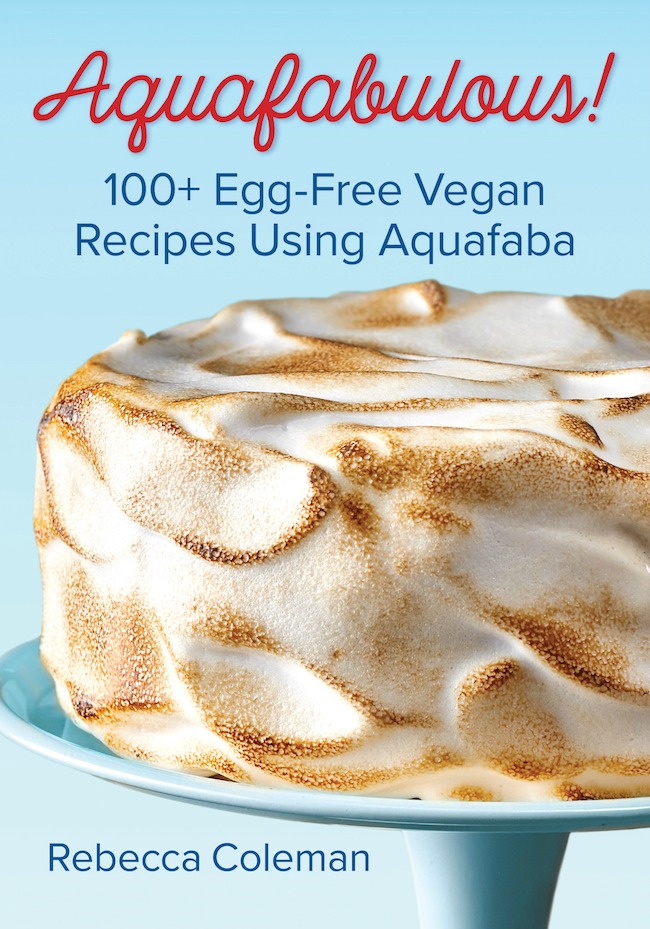 After a year of hard work, my cookbook has been published!
Yup, my cookbook, Aquafabulous!: 100+ Egg-Free Vegan Recipes Using Aquafaba is now in bookstores! You can also order it from Amazon.ca or Amazon.com and Chapters-Indigo.

The book has 125 recipes featuring Aquafaba, and here's a little taste:
Kale Caesar Salad with Roasted Chickpeas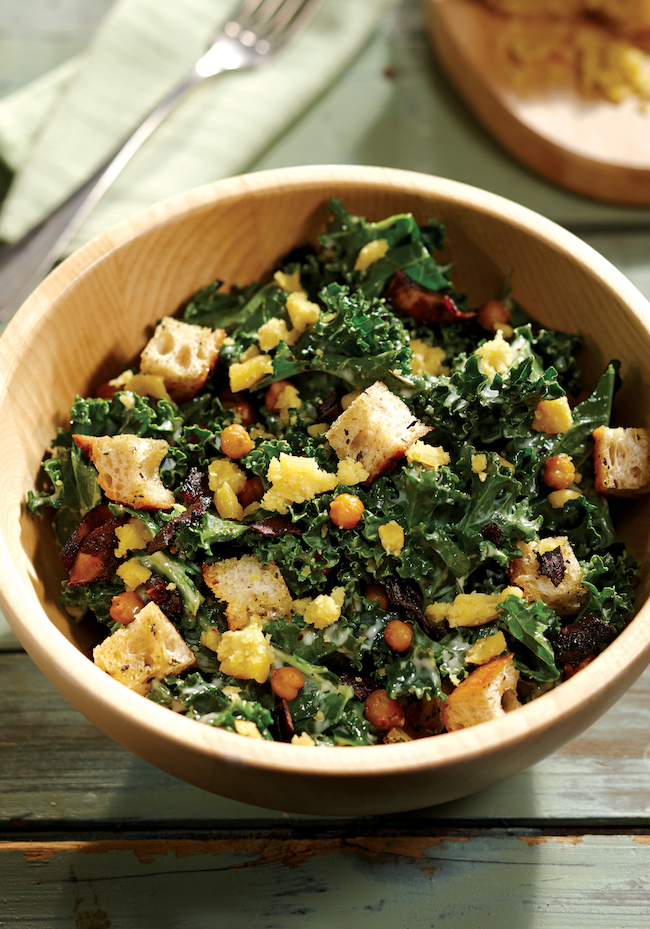 Coconut French Toast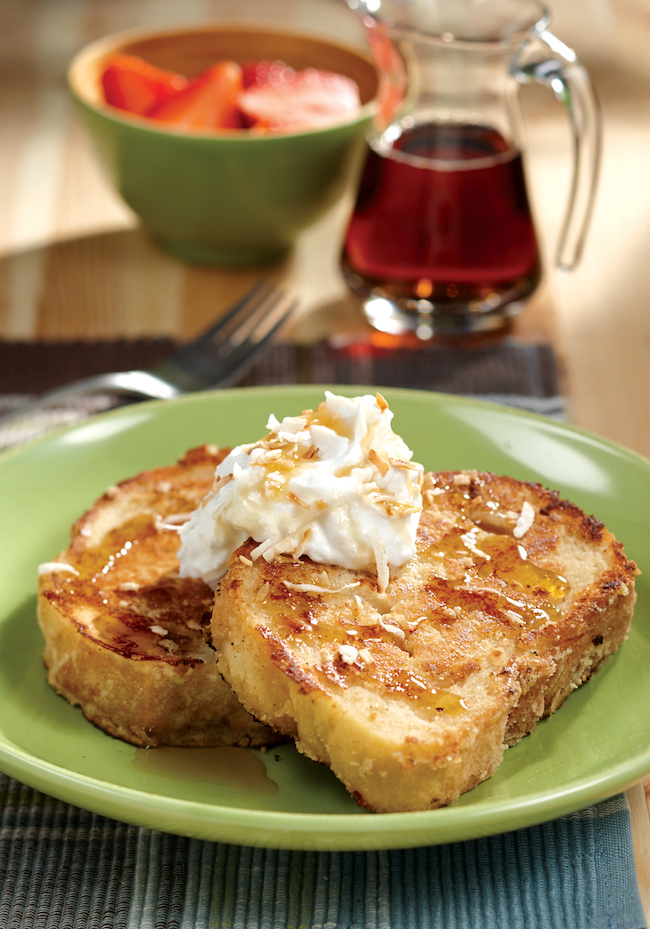 Sushi Salad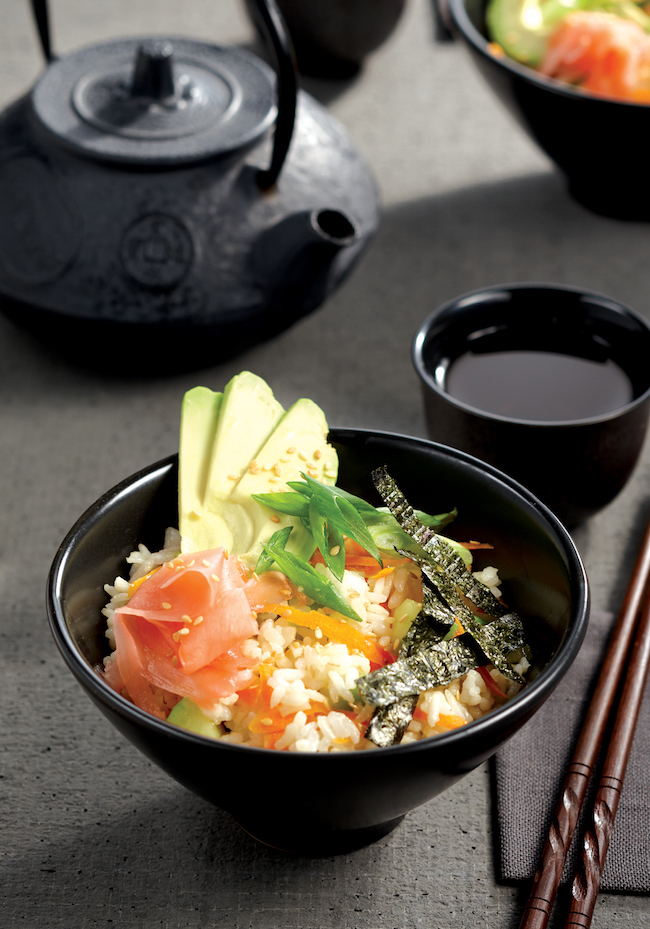 Banoffee Pie in a Jar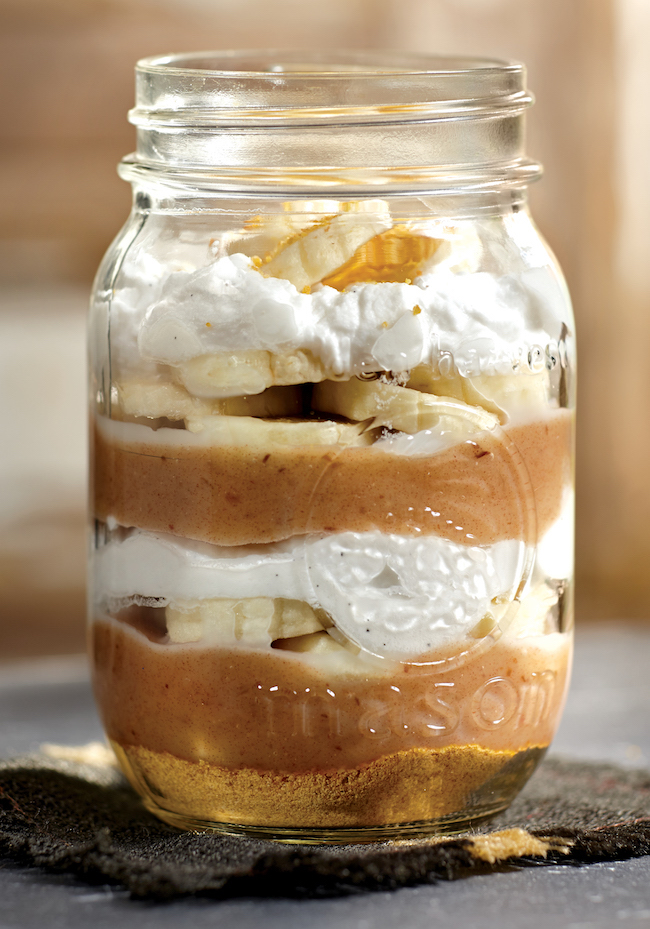 Vegan Macarons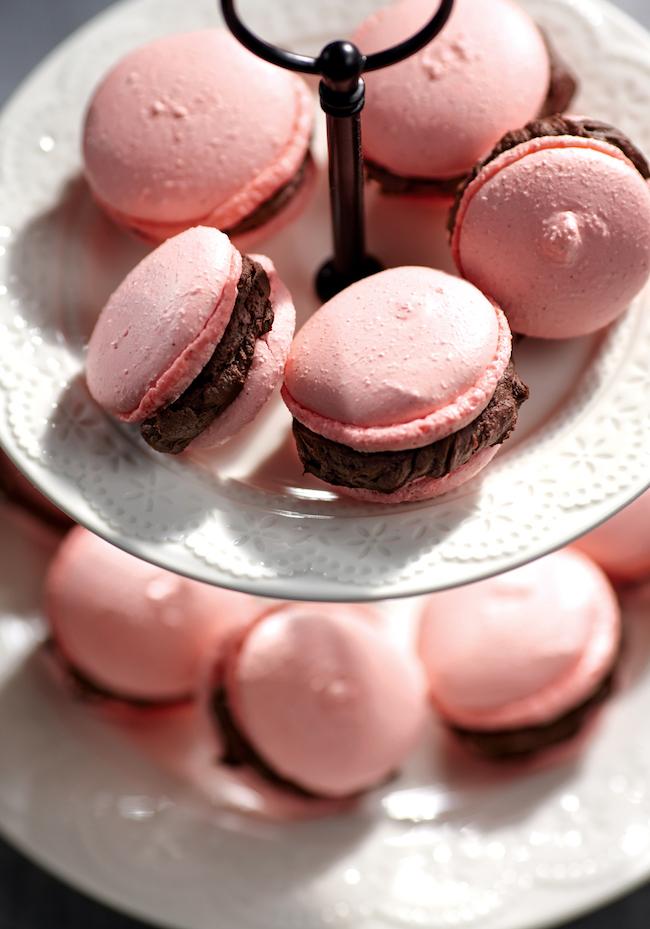 Aquafaba literally means bean water — the water that's drained off neutral-colored beans like chickpeas, white beans and cannellini beans.
Vegans have had limited choices when it came to baked goods. The existing substitutes did not have the chemical properties of eggs which made them integral for binding and leavening. But now there is the perfect substitute, and it's aquafaba. And it's blown open the world of vegan baking.
This collection of recipes, however, is not only for vegans. It is great for anyone who has an allergy to dairy and eggs. It's proof that you can go egg-free and still enjoy delicious recipes. You will never miss eggs again. The general rule of thumb is 3 tbsp of aquafaba equals one egg. The protein in aquafaba, when mixed with some sugar and a pinch of cream of tartar, perfectly simulates egg whites. Neutral in taste, you don't have to worry about your dishes tasting beany.
All your breakfast and brunch favorites are here–from omelettes, French Toast and pancakes to scones and crepes. You'll enjoy satisfying and sumptuous Vegan Shepherds Pie, Vegan Mac and Cheese or for lunch or dinner. And you can once again enjoy Alfredo Sauce over your pasta. And the meringue desserts are not to be missed — Fruit Pavlova and Sweet Potato Pie to Lemon Meringue Pie. Chocolate Chip Cookies, S'mores Bars, Snickerdoodles and Chocolate Ice Cream are perfect for those children's birthday parties where allergies are now a prevailing concern.
Now you no longer have to live without the culinary wonders that eggs and egg whites produce. All you need to do is open up a can of chickpeas, drain the water and you're ready to go.

Save
Save
Save
Save
Save
Save
Save
---
---