Down 2 Earth Plant Parlour
Well, I don't know how brave you guys have been, but I haven't been doing a lot of eating out lately.
Yeah, I logged some hours on some patios this summer, but for the most part, any restaurant food I've eaten has been mostly takeout.
That's going to be hard to keep doing now that the weather is changing. It's Hygge season, folks!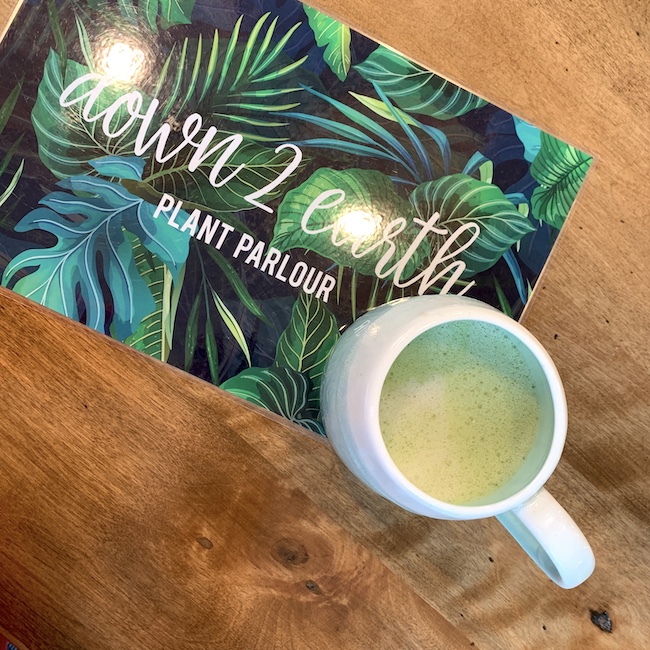 Given that we can't really travel right now, I've spent a bit of time these last seven months exploring a few local destinations. I spent quite a bit of time in Langely this summer, and I'll have more about that in next week's post. But I'm sure you, like me, are looking for safe activities to do, and Langley has lots.
We spend the morning hanging out at Aldor Acres Pumpkin Patch, and then, cold and wet, we headed to the nearby D2E Plant Parlour for lunch.
Down 2 Earth Plant Parlour is a new one to me, probably because it's a bit of a drive from downtown, but I was pretty happy to discover it.
It's an all-vegan restaurant/cafe in Langley, and they've only been open just a year.
First of all, let me just say how dang cute this place is. It's like your Instagram dream location. There's loads of light, natural wood, greens and plants. It's cozy and inviting.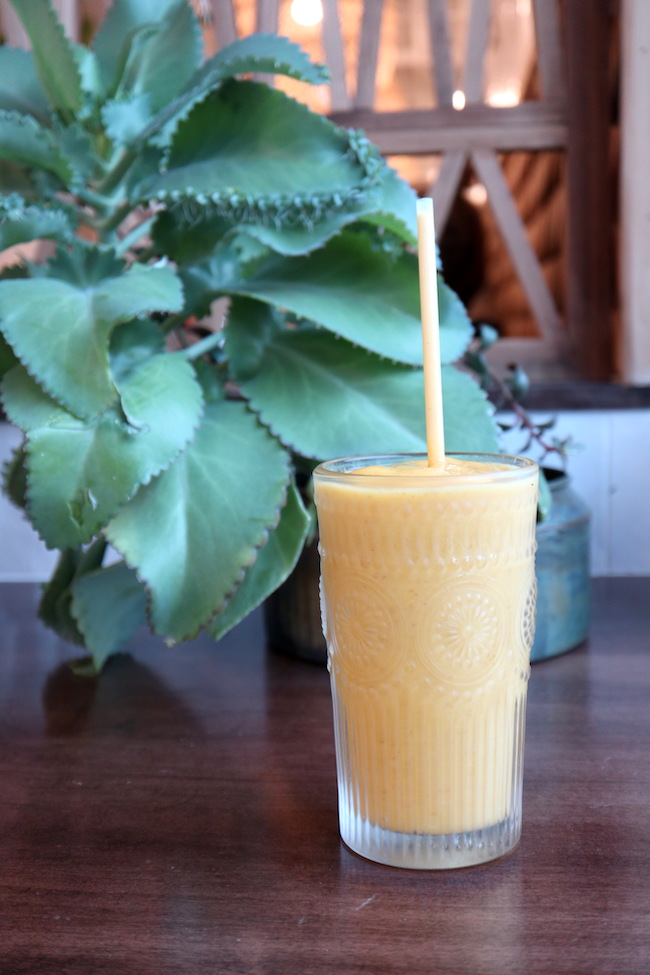 D2E is the dreamchild of Alysa Ferguson, and is named for the two most important women in her life: her mom, Eileen (the "L") and her daughter, Daylana.
D2E Plant Parlour is the kind of vegan eatery I like the best: accessible.
Now, don't get me wrong: I love The Naam and all those other "rabbit food" type vegan restaurants. They're great. And they have a place in the world. But if we're ever going to convince meat-eaters to eat less meat, we have to show them that it's possible to do that without sacrificing taste.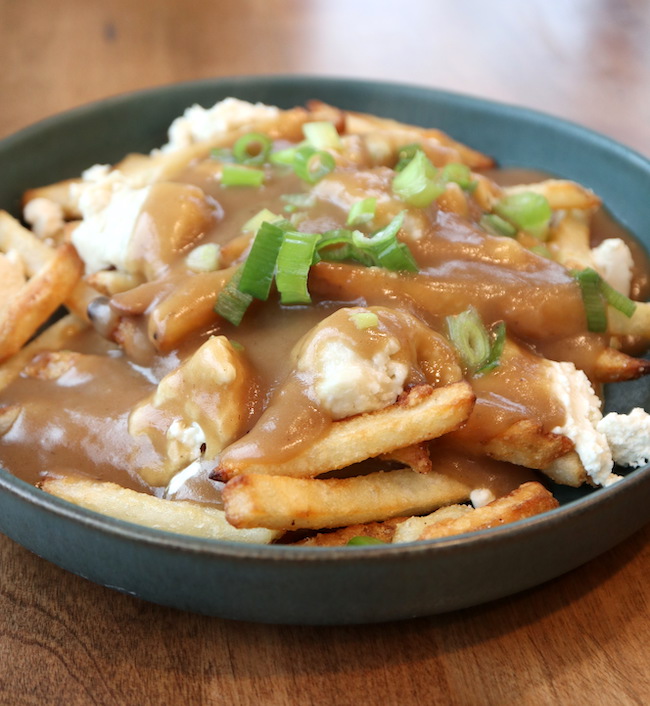 And Down 2 Earth Plant Parlour does that. Yes, everything is vegan, but it's also recognizable. It's comfort food. It's seasonal. It's everything, in other words, that any good restaurant–vegan or not–should be.
Let's start with drinks. All the regular stuff is here; coffee, tea, lattes made with your choice of oat, almond or coconut milk. I tried the matcha latte and it rocked hard. There are also boozy offerings: a caesar and some fun things with bubbles. Michael had the smoothie and it was very good (I know this because I made him give me a sip).
The daily special was a poutine, and there is no universe in which my child and I do not order the poutine. This is a hard-and-fast rule.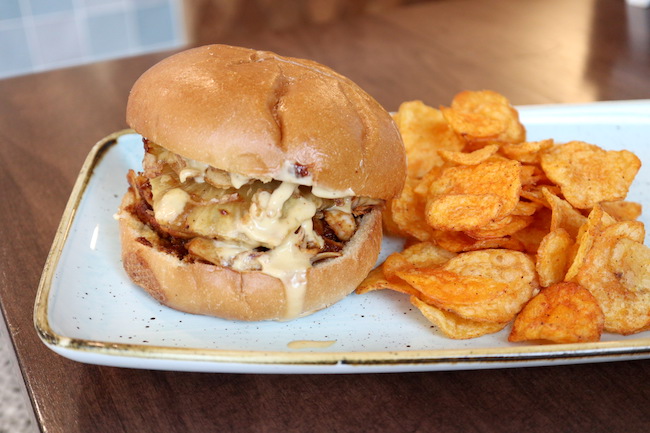 The poutine was completely legit. The fries were perfectly cooked, crispy and salted out of the fryer, and the gravy had loads of depth and flavour and salt. Alysa uses Violife cheese, which melts more like a cream cheese in terms of texture, but who cares? It was delicious, and I'm no fan of Daiya.
The lunch menu spans the gamut from traditional vegan fare like bowls and salads to a hefty burger (homemade patty, no Beyond/Impossible/Lightlife here). There are also a variety of 5-napkin sandwiches available: a meatball sub, a seitan "beef dip," a "pulled pork" (jackfruit) and a Veitnamese Tofu Bahn Mi.
They also do a full brunch on the weekends, and there's a kid's menu. You can zip in for coffee or a chai latte, and they have some grab and go homemade goodies, as well as It's to Die For treats. You can also do takeout if you're still too anxious to eat in a restaurant (no judgement).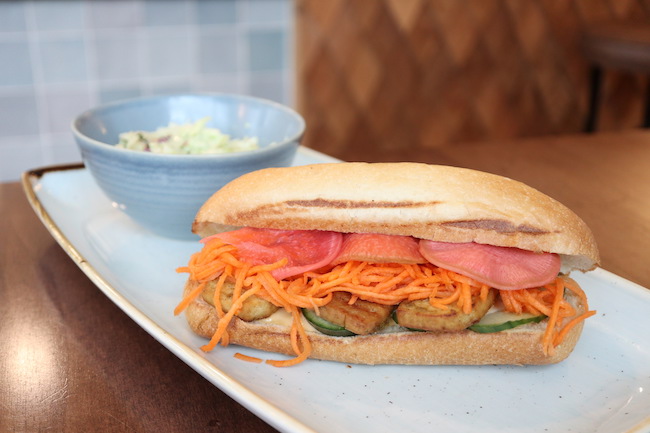 So this is me, happy. Excited to have discovered a new place with yummy options and no need to go without my favourite comfort foods. Heart-based businesses are my favourite kinds of businesses, I hope you'll make them yours too.
100 – 8912 202 Street in Langley, B.C.
Open hours:
Wednesday – Friday
11AM – 6PM Eat-In or Take-Out
Saturday – Sunday
10AM – 4PM Eat-In or Take-Out
---
---