Aquafaba or "bean water" is taking the vegan world by storm!
It's the liquid you drain off of a can of chickpeas, and when you whip it up, it behaves exactly like egg whites. It's the most amazing egg substitute I've ever seen–it's changing the world of food for vegans and those who are allergic to eggs.
My cookbook, Aquafabulous!: 100+ Egg-Free Vegan Recipes Using Aquafaba (Bean Water) was published by Robert Rose in the spring of 2017.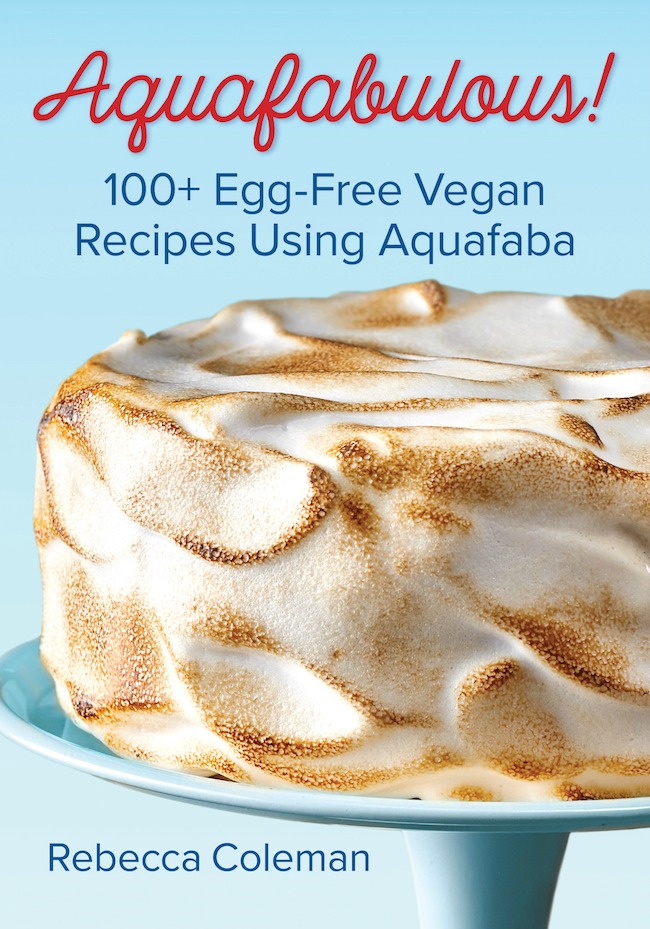 Here is a roundup of all my Aquafaba posts:
Save
Save
Save
Save
Save
Save