Vegan Chocolate Mousse #Aquafaba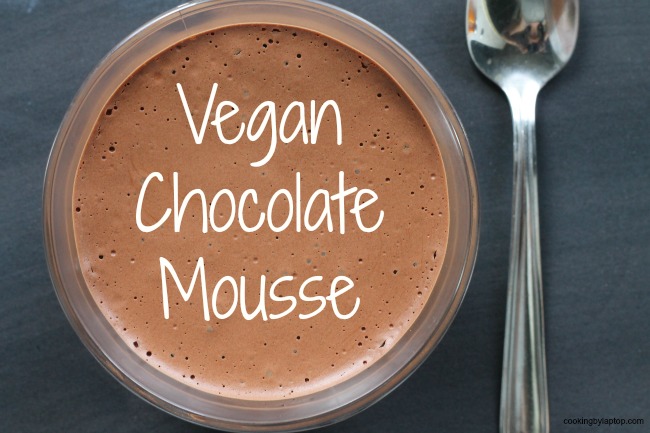 Well, ever since I discovered aquafaba, I've been having so much fun playing with it! This really is a game-changer for those who have egg allergies, or who are vegan. It opens up a whole world of possibilities!
Earlier, I made meringues, and I'm looking forward to trying macarons, souffles, even drinks!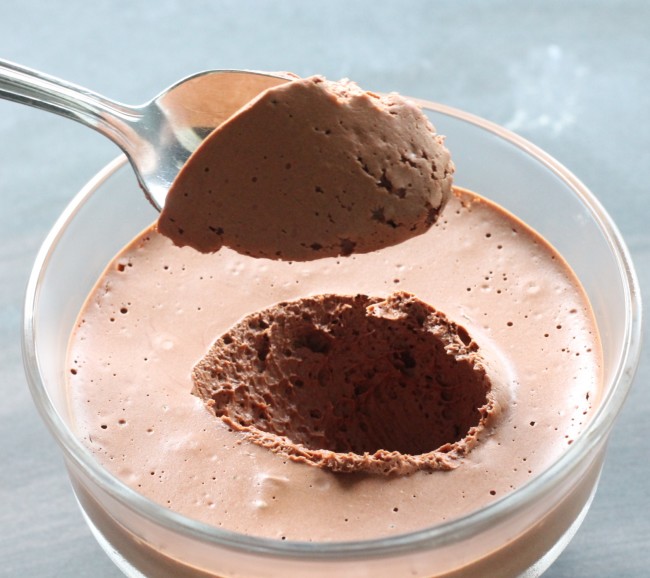 Last night, I made this super easy, delicious vegan chocolate mousse. It took about 10 minutes to make, and my son didn't even know it was vegan. It disappeared in about 10 seconds.
The greatest thing about this recipe is that it creates a true mousse that is light and airy. You just can't get this kind of texture with silken tofu!
If you liked this recipe, check out this variation: Raspberry Chocolate Mousse Pie!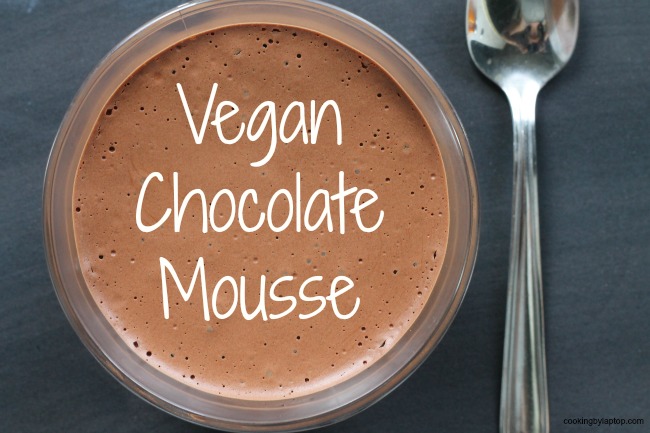 Vegan Chocolate Mousse
A vegan, light-as-air, fluffy chocolate mousse made with aquafaba.
Ingredients
can of chickpeas

1/4

cup

sugar

1/4

tsp

cream of tartar

1/2

cup

good quality dark chocolate
Instructions
Drain the chickpeas and reserve the liquid. Use the chickpeas for something else. Take 2/3 cup of the chickpea liquid, and add it to the bowl of your stand mixer, along with the sugar and cream of tartar. Turn it on, slowly at first, and then building up to a high speed. Whip the aquafaba for about 10 minutes, or until it peaks.

Meanwhile, melt the chocolate in a bowl over boiling water, until it is smooth. Allow to cool slightly.

Carefully fold the melted chocolate into the aquafaba. Pour into individual ramekins and refrigerate until solid, about 30 to 60 minutes. Garnish with coconut cream, grated chocolate or coconut flakes, if desired.
Video
Save
Save
Save
---
---